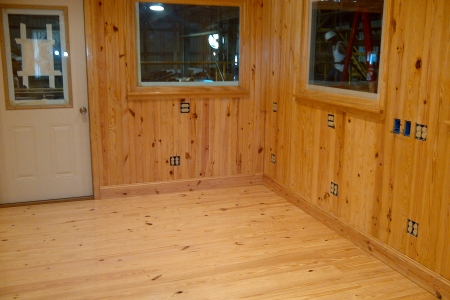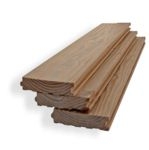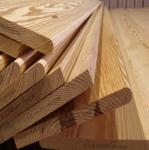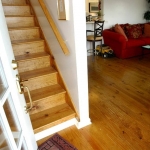 Southern Yellow Pine -
Southern Yellow Pine is an abundant and renewable resource that grows in a vast band across the Southern United States from East Texas to Virginia. It is a strong, stiff and durable wood that has been used since colonial times. Products manufactured include dimension lumber, posts, beams, plywood, finish, millwork, paneling and decking. It is also a favorite for tongue and groove flooring. Many Southern Yellow Pine floors were installed over a hundred years ago and remain beautiful and serviceable today.
Abundant, renewable and managed for sustainability, Southern Yellow Pine is a good environmental choice. Its warmth, beauty and durability make this wood very suitable for solid wood floors in any style of home.
Kiln-dried Southern Yellow Pine has the following characteristics.
Southern Yellow Pine is a warm golden color when finished naturally and its beauty will increase as it ages. It can also be stained and finished to a wide variety of colors.
Southern Yellow Pine is one of the strongest domestic softwoods. It is stiff, dense, durable, and highly resistant to wear.
Kiln-dried Southern Yellow Pine is dimensionally stable. Warp, twist and cup are minimal when properly acclimated to the job site.
Available in knotty and clear grades, southern pine can be rustic or elegant.
Southern pine can be cut, ripped and milled with regular woodworking tools.
Custom patterns and special orders are always available.
Southern Yellow Pine flooring—durable, serviceable and attractive.
Southern Yellow Pine Products
T&G Flooring w/Back Relief

1x6

Flooring, Interior Finish & Trim, Paneling & Patterns
Bullnose Stepping

5/4x12

Flooring, Interior Finish & Trim, Paneling & Patterns, Stepping