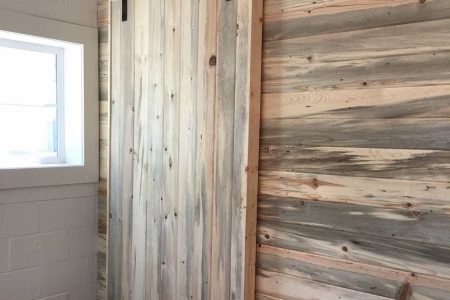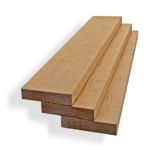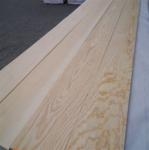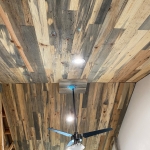 Ponderosa Pine -
Ponderosa Pine grows in the drier regions of the western United States preferring warm dry summers and tolerating severe cold winters. It is one of the more abundant commercially harvested species. Also known as yellow pine because of its mellow honey color, Ponderosa Pine is milled to a variety of products. Ponderosa Pine is used for knotty interior paneling, molding, millwork, appearance grade boards, furniture, flooring and finish lumber. It is a favorite for contractors, woodworkers, homeowners and manufacturers because of its beauty, versatility and availability.
Ponderosa Pine is a versatile softwood that is honey-toned or straw-like in color. It is a good choice for interior projects of all types because of the following characteristics:
Ponderosa Pine is sold as a kiln-dried product and is dimensionally stable. It resists cup, twist, warp and split.
It is light in weight, soft textured and easy to cut, mill, plane and sand.
Ponderosa Pine is free of pitch and easy to finish. It can be painted, stained, lacquered or varnished.
Traditional "knotty pine paneling" is often milled from ponderosa pine and is a favorite for its rustic and timeless beauty.
Ponderosa Pine is available in both knotty grades and clear grades.
Ponderosa Pine is an excellent choice for projects of all types-paneling, molding, windows, doors, furniture, cabinetry, flooring and roof deck.
Ponderosa Pine Products
Mixed Grain S4S SQ Edge

1x2 - 1x12, 5/4x4 - 5/4x12

Boards & Lumber, Interior Finish & Trim
S4S SQ Edge

5/4x6, 6/4x6 - 6/4x12

Boards & Lumber, Interior Finish & Trim
Blue Stained T&G VJ1S Face / Flush Resawn Back

1x6

Interior Finish & Trim, Paneling & Patterns